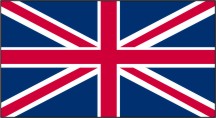 The Personalities of the Czech Republic Football Club – AMFORA (AMateur FOotball RArity) was founded by its president, presenter, producer, and screenwriter Petr Salava in 1974.
The Club consists of the most popular actors, singers, presenters, and former outstanding athletes of the Czech Republic and Slovakia, including several European champions, world champions, and Olympic winners. A number of Amfora Club members have their own television shows; others are holders of prestigious awards, Golden and Diamond records.  During its existence, the Amfora Club Prague has played 729 matches, which have been seen by 980,000 spectators in 34 countries throughout the world. The proceeds from matches are donated to physical education, children and charity projects. During its existence, the Amfora Club has donated more than 18 million Czech crowns to the above mentioned causes. Since 1994, the Amfora Club has been an Adidas contractual team. Currently, the Amfora Club has 102 members having an average age of 54.
AMFORA around the world: Amfora is not known and successful just in the Czech Republic. Since 1985, it has visited the following countries:  Austria, Italy, Germany, France, Belgium, England, Greece, Portugal, Brazil, Tunisia, Slovakia, Japan, Australia, New Zealand, Thailand, the Republic of South Africa, Indonesia, Costa Rica, Russia, the United Arab Emirates, the USA, Chile, Paraguay, Cambodia, Finland, Kenya, Switzerland, Poland, Hungary, the Vatican, Holland, San Marino, Luxembourg and Liechtenstein. In these countries, in cooperation with the representatives of the authorities of the Czech Republic (formerly  Czechoslovakia), and amidst great interest from fellow-countrymen and local residents, the Club has played football matches, held cultural performances, and has been received by ambassadors, ministers of culture and sports, mayors, chairmen of football federations and Olympic committees, the President of the Czech Republic, Václav Klaus, and even the King of Cambodia, His Royal Highness Norodom Sihamoni.
The Amfora Agency: In 1991, the Amfora Agency, owned by Petr Salava, commenced its activities. Annually, the Amfora Agency creative and production team devises and organizes approximately 100 various events focusing on culture and sports. It represents a number of artistic and sports stars, and the Amfora Football Club. It also produces prestigious tennis tournaments, golf tournamnets, television programmes, balls, concerts, and various presentational shows. The Amfora Agency also specializes in Christmas shows for children, which it has been organizing in the form of a Christmas tour of the entire Czech Republic since 1991. Amfora Agency's technical team is able to set up the sound system and lighting system of every event according to the client's wishes and requirements.